Fetus kicks through uterine wall
An ultrasound shows the baby's legs lodged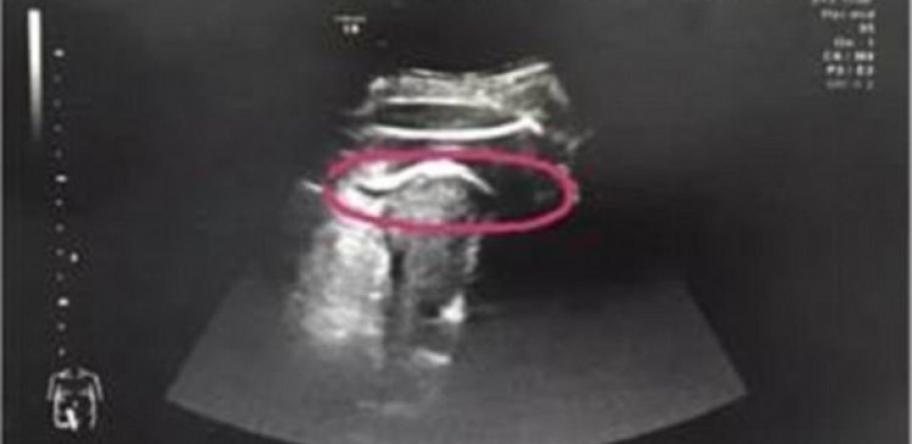 Credit: Peking University Shenzhen Hospital
A 35-week-old fetus has managed to kick through the wall of its mother's uterus, according to doctors from Peking University Shenzhen Hospital in China.
In what has been described as an extremely rare case, an ultrasound shows the baby's legs penetrating the uterus wall, where its thighs have become lodged.
Surgeons Dr Zhang Lei, Dr Zhang Yanping and Dr Zhong Shilin said amniotic fluid had begun to leak through the 7cm break into the abdominal cavity.
The baby was born by emergency caesarean section 10 minutes after the doctors made the discovery.
Both the baby and the mother are said to be doing well, according to a report in the UK's Sun.
The woman's medical history revealed she had undergone surgery to remove fibroids in 2016 and that the baby had torn through the scar tissue.
Login to see the rest of this article