How my patient lost 10% of body weight
Treatment uses hormone analogue to regulate hunger and satiety
Promoted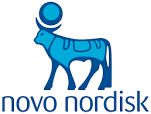 This content is produced by Australian Doctor Group in partnership with Novo Nordisk.
The Case
Mrs Jones works full time and developed cardiovascular disease at the age of 55 consistent with her family history of early cardiovascular disease and type 2 diabetes.
Presenting condition and symptoms
Mrs Jones is motivated to lose additional weight after having success (6% weight loss) following changes to her diet and increasing her exercise. Mrs Jones' weight has plateaued and she would like to reduce her risk of cardio-metabolic disease by losing additional weight.
Medical History
Login to see the rest of this article