Quiz: How would you manage this child's purpuric lesions?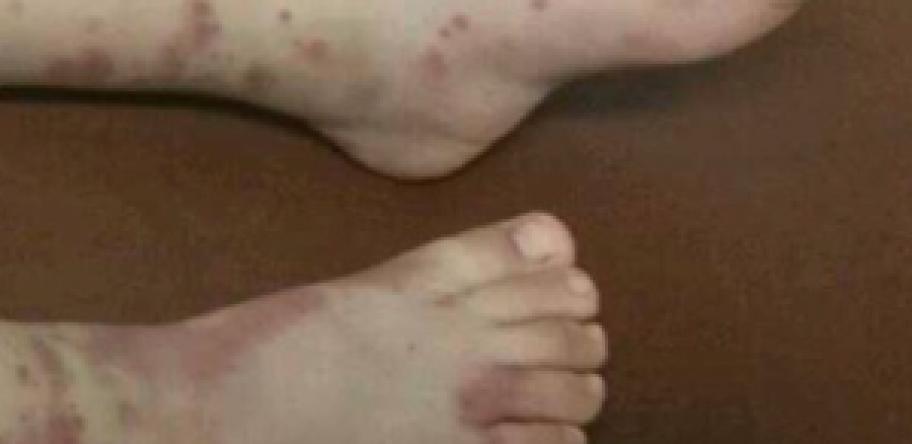 This three-year-old girl presents to her paediatrician with a one-week history of abdominal pain and a rash.
Her mother mentions that the rash developed following recovery from a URTI and that she has also been complaining of knee pain.
On examination, a purpuric rash is seen on her legs and feet. Urinalysis reveals haematuria and proteinuria.
Which of the following is most likely to be associated with this patient's condition?
Hyperthyroidism
Hearing loss
Intussusception
Coronary artery dilation
You can check your answer under the image.
Image credit:@pamjumps
Answer: Intussusception
This patient's findings are suggestive of Henoch-Schönlein purpura (HSP): the most common paediatric vasculitis, involving the small vessels of the skin, gastrointestinal tract, kidneys and joints.
The self-limiting condition is characterised by the classic clinical triad of purpura, abdominal pain and arthritis.
Intussusception is a complication of the condition and the most common surgical indication, occurring in approximately 3% of HSP patients.
Acute or progressive abdominal findings should signal clinicians to investigate accordingly.
You can see more cases like this at Figure1.
Login to see the rest of this article