What rash is that?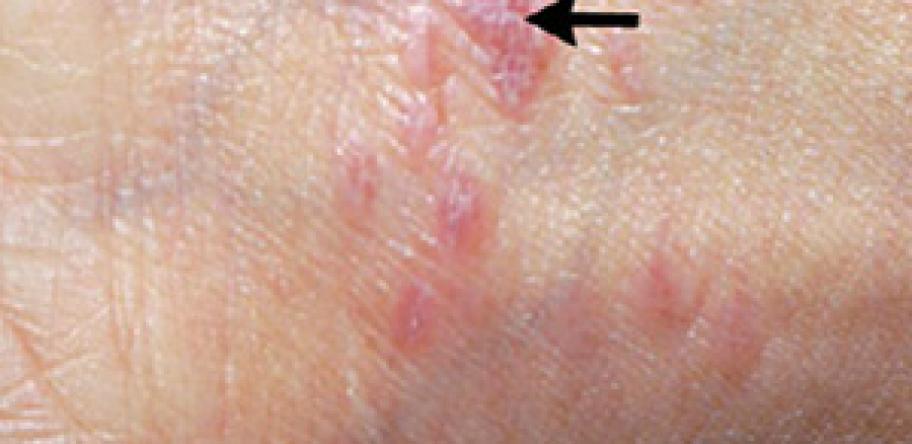 A 53-year-old woman presented with intensely itchy skin lesions and burning in her mouth.
This rash appeared on her wrist. What is the diagnosis?
Hint: The condition is triggered by the immune system and is not serious or contagious but usually requires treatment. It can manifest in the oral cavity, skin, or anogenital regions.
Login to see the rest of this article