What rash is this?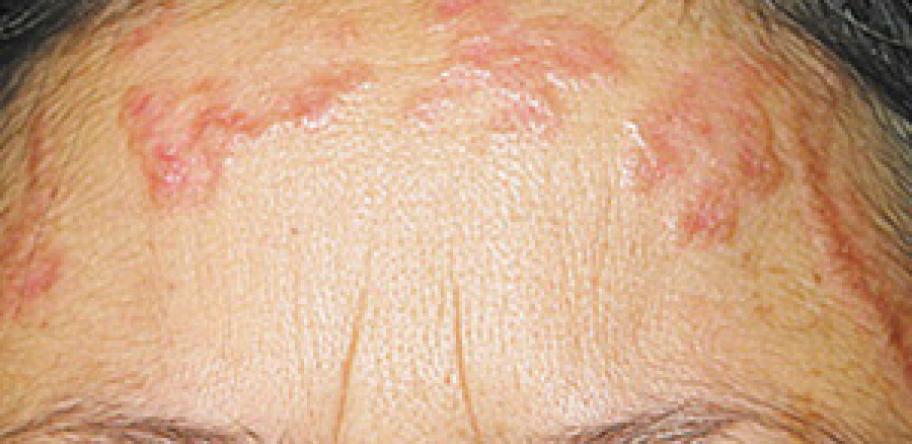 A 50-year-old woman presents with an 18-month history of asymptomatic skin lesions on her forehead and the dorsum of her hands.
The lesions were well-demarcated, erythematous, coalescing annular plaques with raised borders and slightly atrophic centers.
Over time, the lesions gradually increased in number and slowly extended centrifugally.
What is the diagnosis?
Necrobiosis lipoidica
Actinic keratosis
Tinea capitis
Actinic granuloma
Cutaneous sarcoidosis
The correct answer is actinic granuloma. This is an asymptomatic granulomatous reaction that affects sun-exposed skin, most commonly on the face, neck, and scalp.
The patient was advised to reduce her exposure to the sun and to use sunscreen. Treatment with topical halometasone cream on the dorsum of her hands and with pimecrolimus cream on her forehead was started. After two months, there was a partial response.
The New England Journal of Medicine © 2017.
The New England Journal of Medicine asks that there be no resale of this image or use of the image by a commercial agency.
Login to see the rest of this article