What is wrong with this elderly patient's arm?
Hint: The bulge appeared after lifting an object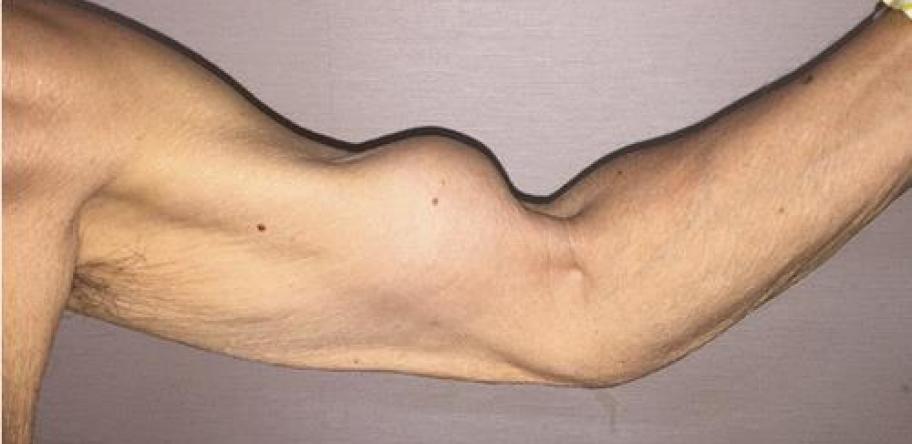 The New England Journal of Medicine © 2017
Researchers describe the case of a 79-year-old man who presented to an orthopedic clinic with a large bulge on his left upper arm. 
Writing in the NEJM, they report the bulge had developed two days before presentation, when the patient was lifting an object and felt a sudden sharp pain in his left shoulder. 
Login to see the rest of this article